Account Manager - Remote
PRO digitizing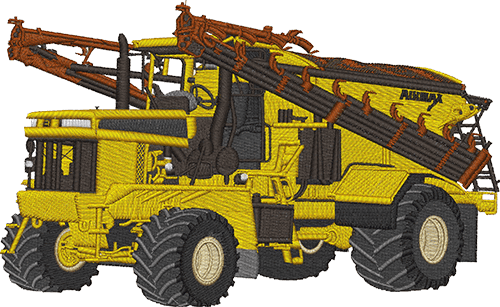 Account Manager
Remote – Full-time
Are you familiar with the customization business? Do you have experience with vector graphics or embroidery design? We want to hear from you!
We are looking for an account manager to be the welcoming voice of PRO digitizing. The account manager who joins us will serve as the face of our company, operating autonomously, making important decisions, and acquiring and managing our largest customers. Your role is to provide ongoing support and maintain communication with our existing accounts, ensuring they receive the best possible service we can offer. You will also work to set up new accounts from our very active sources of warm leads. You'll win a prospect's business simply by understanding their needs, providing our exemplary service, and tailoring our experience to them.
Job Description
PRO digitizing is a small family of designers and professionals looking for a new member to help lead us to the next level. Our virtual doors opened in 2004, servicing the embroidery and apparel industry with digitizing and vector services. If you have been exposed to the art world through embroidery and vector art, are curious and love to learn, and have a desire to assist new and loyal customers through account management, we are interested in knowing you. We are in search of an Account Manager to head our industry-leading customer service by expanding our client portfolio and supporting existing accounts. We have several sources of warm leads, and it is up to you and your team to prospect and close them.
We are seeking a professional who knows how to find their way to decision-making and provide creative solutions for various new and existing customers. Understanding a customer's business and needs will allow you to provide the best long-term service. Professionalism and technical expertise will be the cornerstones of your success. We are innovators and creatives looking to provide the best service and highest quality product our clients can offer. You should be ready for a new challenge every day. If you are interested in a unique industry and love to help, we want to meet you!
Check out what we do: PROdigitizing.com.
Qualifications
Two years of experience in customer support, account management, or consultative sales; equivalent experience may suffice
Familiar with the embroidery industry
Familiar with digitized embroidery files and vector art
Proven ability to develop relationships with clients
Sales or account acquisition skills
Strong customer relations skills
Excellent writing skills
Exposure to the Adobe suite is preferred but not required
Computer literate
An ability to explain complex issues in simple terms
Attention to detail & a critical eye
Exceptional time management and organizational skills
Agility in learning new concepts quickly
Empathy and creativity
We want to meet you if you are…
a proactive and driven individual – there will be no handholding
a caring and an empathetic person looking to make relationships and help others
a self-starter with a track record of success in your professional life
a staunch believer in the customer experience and a quality product as the backbone of a successful business
a team player – both a leader and follower
a problem solver – taking a step back and asking the right questions
a dynamic and engaging personality
We offer
We offer competitive pay, health benefits, and a retirement package, plus generous paid vacation and sick time.
Our standard work hours are Monday through Friday, 8:00 am – 4:30 pm. Our office is in the Eastlake neighborhood of Chula Vista. This position is full-time and available immediately.
Remote work details
Our San Diego office team is working in a hybrid setup, working some days at the office and some days at home. We intend to continue this. Training during the first few months for a completely remote position will be entirely in person at our offices in San Diego, CA, and you will transition to a remote arrangement after training is complete.
Note that any non-vaccinated person in the office will be required to wear a mask at all times, and we will continue to adhere to local, state, and federal requirements and recommendations to ensure the health and safety of our team and their families.
To apply
Please email your resume, directed to Kenna at jobs@prodigitizing.com. Include the job title in the email subject. In your email, please briefly discuss your qualifications for this job and what interested you most about it. Also, tell us about something you liked on our website or social media. We look forward to reading your application.
Location
Anywhere in the United States
Training: in person
Post-training: Remotely
Compensation
TBD, based on experience
Benefits
Health insurance
Retirement benefits
Generous paid sick and vacation time
Schedule
Full-time, Mon-Fri
8am-4:30pm
Central Time
Competitive Salary & Time Off
Fair pay and time off are essential for you to be comfortable and succeed. A healthy work-life balance is the key to being effective and successful!
Health & Dental
Access to our pre-tax group medical, dental, and vision plans including company contributions to medical and dental plans.
401k Retirement Plans
Coming in the next few months, you'll have access to a retirement plan through your paycheck.
Room for Growth
We are a small company with a long, stable history and constant growth. We see a bright and successful future and invite you to help us in that growth. In exchange, we aim to provide you with opportunities to grow your skills and responsibilities.
Meals and snack
We'll bring lunch, donuts, and pastries to the office every once in a while. We also have coffee, tea, and other snacks.
Continued Training + Education
PRO digitizing is better when its team is better. We'll support you in your goals and provide training to reach your goals.
Please email your resume, directed to Kenna at
jobs@prodigitizing.com
. Include the job title in the email subject. In your email, please
briefly
discuss your qualifications for this job and what interested you most about it. Also, tell us about something you liked from our website or social media. We look forward to reading your application.
You can also send an email with any questions and we'll set up a phone call!