We know the ins and outs of the embroidery process…
What is Embroidery Digitizing?
Digitizing is the art of creating a file that provides instructions to the embroidery machine on how to sew your design as thread on a garment. Each design is interpreted and hand-digitized by one of our experienced digitizers. In addition to understanding the interactions between needle, thread, garment, and machine, our digitizers must consider the aesthetic and visual elements that make up a design and adapt it to this different medium which involves depth and texture, unlike a flat image on a screen or printed medium.
Our designs are digitized to minimize thread changes, run smoothly on your machine, and produce crisp designs.
Check out some fun designs from our Free Designs catalog to get started stitching!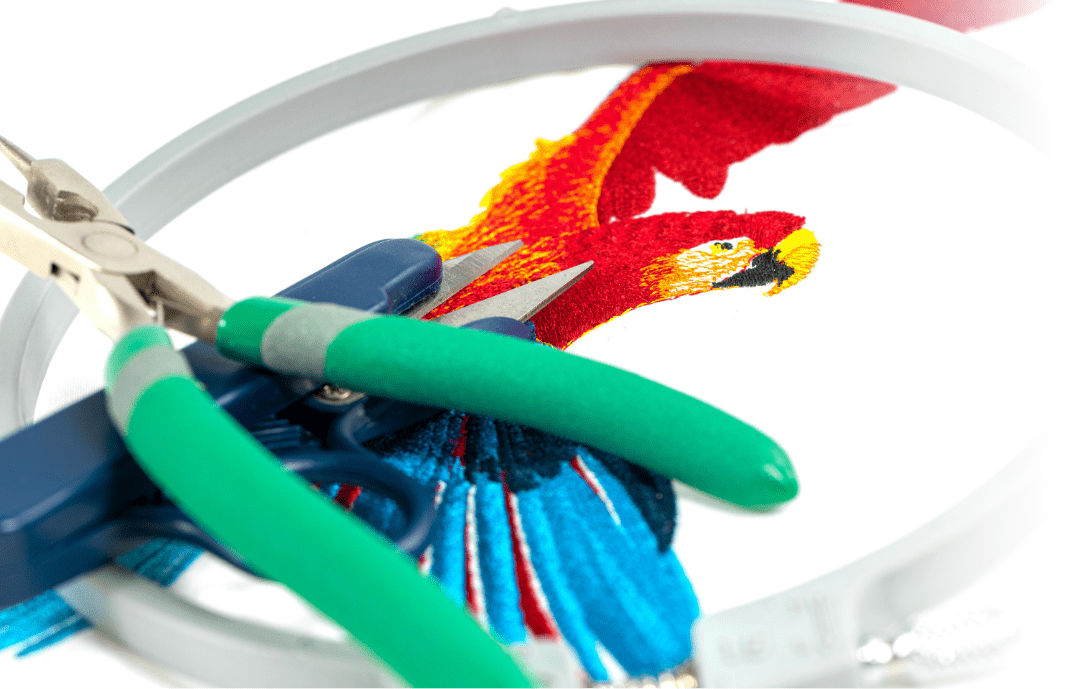 Quality Guarantee
Machines and materials are all made differently so we know that some adjustments may be necessary. If your design does not sew out correctly, we will work with you to adjust the design. If you are not satisfied, please contact us within 14 days for a full refund or credit to your account.
Providing great service is our number one priority.